Welcome
We at the Lowcountry Coin Club welcome you to our site. Feel free to browse around. Our site is being updated so please bear with us as we get all of our pages updated.
If you are interested in coins, currency, or medals, past or present then please stop by our meeting. You may be pleasantly surprised to find that there are many other people that enjoy collecting as much as you. Our members consist of men, women, young adults and children of all ages.
We meet 7:30 pm the first and third Wednesday of each month at Park Circle in North Charleston, SC. For directions Click here. You are welcome to come early and talk coins.
Precious Metals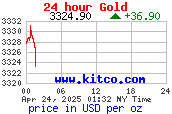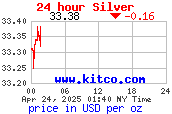 2013 Summer Coin Show
The Low Country Coin Club is holding our Summer Show on the weekend of August 2nd 3rd and 4th, 2013. Once again we will be back in the exhibit building at the fair grounds. The building has a great deal of square footage and will give you a little more room to move around. It will also allow us to bring in several more vendors. Right now it is looking like we will have a good turn out of dealers with many tables of numistmatic items for you to browse. Please mark your calendar now and make plans to attend. There will be coins, currency, assorted collectibles, collecting supplies, and more.
For the kids there will be a special table set up to help introduce them to the world of collecting. Be sure to bring the family and make a day of it. There will even be a microscope so that they can explore coins up close.
Hours
Friday August 2, 2013 1:00 PM - 6:00 PM
Saturday August 3, 2013 9:00 AM - 6:00 PM
Sunday August 4, 2013 10:00 AM - 3:00 PM
Location
Exchange Park
9850 Highway 78
Ladson, SC 29456
Website: http://www.exchangepark.org/
Look for the "A" Marker on the following map. It is listed as The Costal Carolina Fair Marker.
View Larger Map
2013 Winter Coin Show
Low Country Coin Club of North Charleston/Charleston, S.C., wrapped up its 50th year of coin shows Feb. 3. This year's three-day show at the Ladson, S.C. (near Charleston) Fair Grounds Exhibit building was not the largest show the club has held, but most of the dealers attending felt it was a successful show and worth their trip to the Charleston area.
Attendance at the show was strong and steady throughout the weekend, beginning Friday afternoon. It isn't known if an overall attendance record was set, but the Young Numismatics exhibit area had 73 young people visit, which was a record.
Club officers and members were pleased with the results of the show. The Low Country Summer Coin Show will be held the first weekend of August.August 2, 3 and 4th 2013.
Comments
Please contact us at lowcountrycoinclub@yahoo.com or in person at the meeting with your advice and comments.